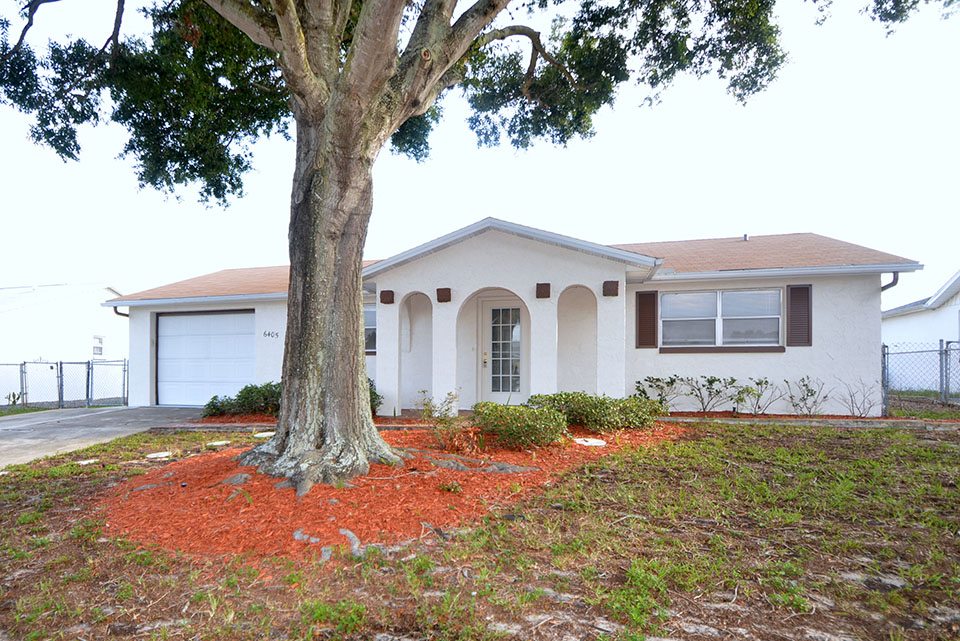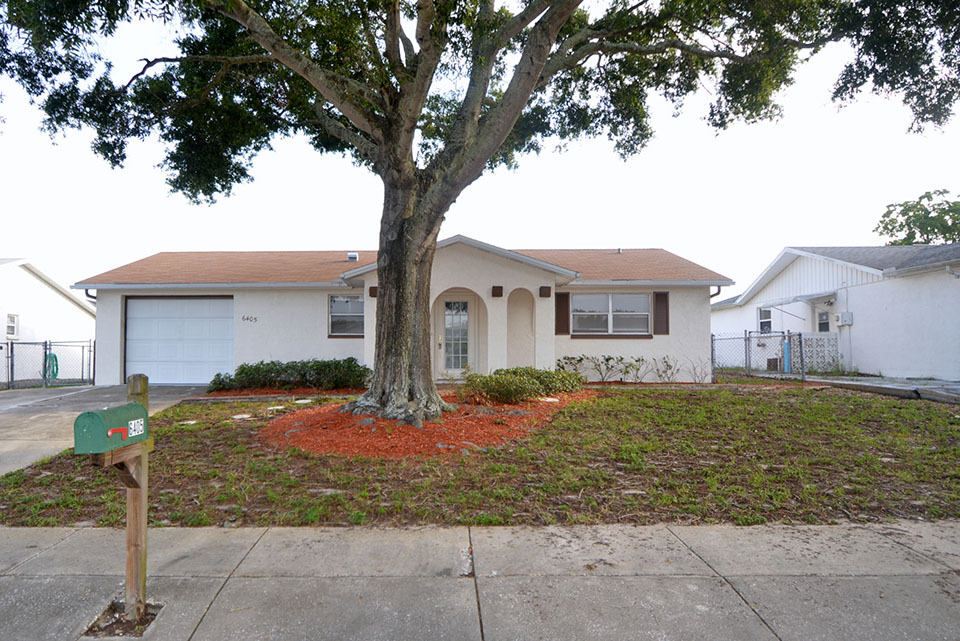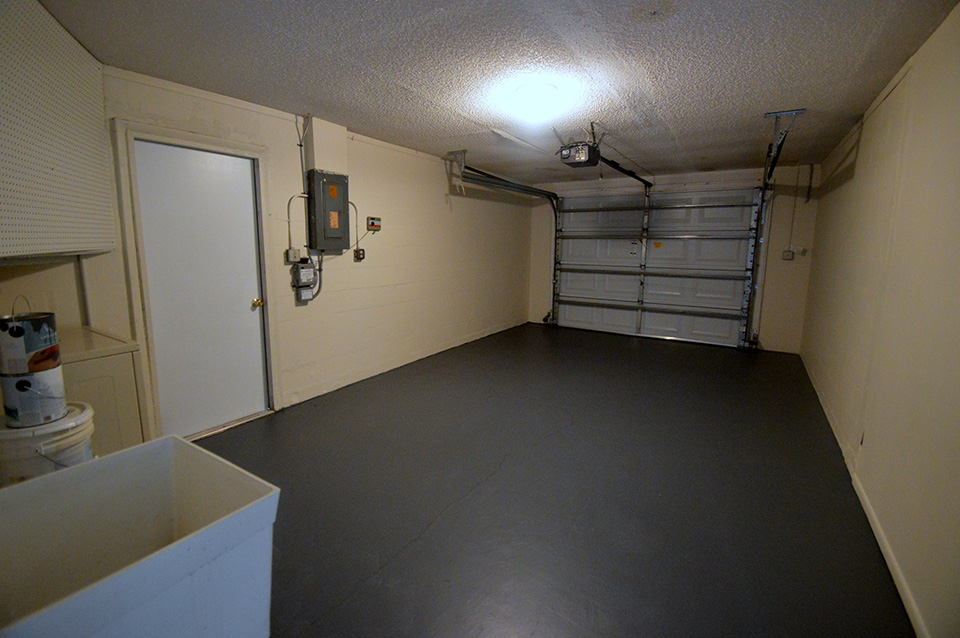 CSALáDI HáZ in
NEW PORT RICHEY
Property ID FL-NPR-6405SA
Ingatlan leírása
This 2 bedroom single family home comprises 1 full bathroom and guest bathroom, living room and family room with dining area and kitchen. The house is distributed over 1,168 sqft on a lot size of 5,355 sqft, and benefits from a garage, private fenced garden and a screened porch at the back of the house to enjoy the all-year round perfect Floridian climate.

The kitchen is equipped with ample cabinets and countertop space with washer and dryer. Flooring is a combination of tile and laminated wood. There are ceiling fans and heating is via Forced air unit.
Lakópark leírása
The city of New Port Richey enjoys an ideal location within northwest Florida: Tampa International Airport with a wide range of flights (domestic and international) is less than 45 minutes' drive away; the stunning sandy Gulf beaches such as those at Clearwater are just over half an hour away; and the world famous theme parks at Orlando are an easy drive taking less than two hours.
As well as a desirable location, New Port Richey's other hallmark is its high standard of living, attracting homebuyers and tenants in search of a quality lifestyle. The city's Parks and Recreation Department has been recognised as the best in Florida for the last two years and New Port Richey is a designated 'Playful City USA' community, a national accolade awarded to cities providing healthy activities for children. New Port Richey has held the award for four years running.
In terms of amenities and facilities, this New Port Richey community is extremely well catered for – a good choice of grocery stores, restaurants, banks and gas stations can be found locally. The public transportation network is efficient and includes bus and rail routes. The beaches at Tarpon Springs, famous for their reefs, dolphins and sunsets, and lovely county parks are within easy reach. For families, elementary, middle and high schools lie within a 3.5 mile radius.
Ingatlan tulajdonságai
| | |
| --- | --- |
| légkondícionáló | plafon ventilátor |
| sütő | Den |
| Étkező | Mosogatógép |
| Hulladék daráló | Garázs |
| Vendég mellékhelyiség | Fűtés |
| Lanai | Hűtő |
| Tároló szoba | Sötétítő |
| Kábel TV csatlakozó | |
Családi ház
Város:

New Port Richey

Hálószobák:

2

Fürdőszobák:

2

Ingatlan típusa:

Családi ház

Terület:

1168sqft / 108m2
BRIC Értékesítési Ár
$117,500
Éves Nettó Hozam : 8.46 %

2 év bruttó bérleti garancia
1 év garancia konyhai eszközökre
2 év menedzsment díj fedezve
Hivatkozási szám: FL-NPR-6405SA