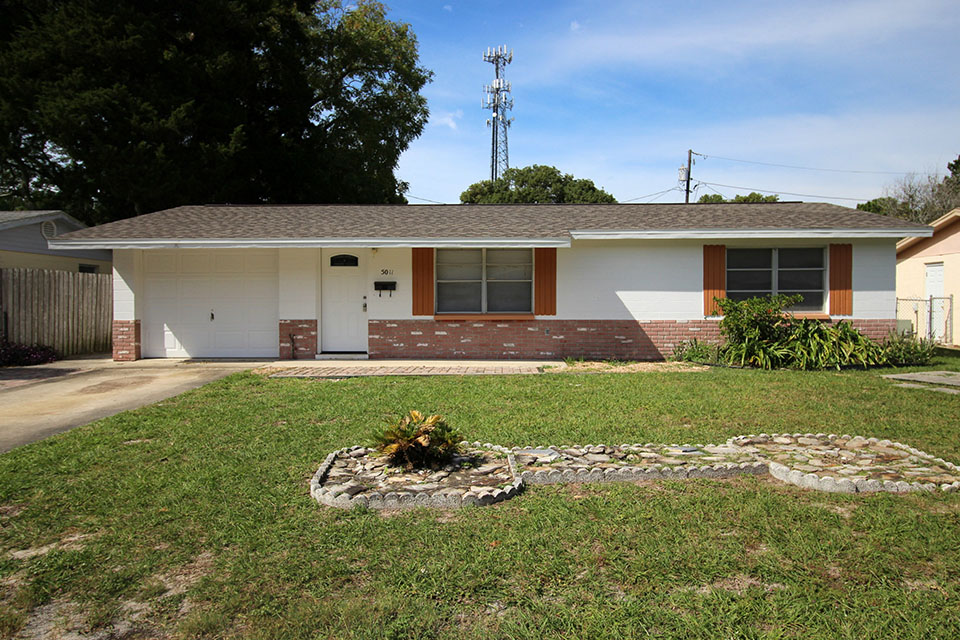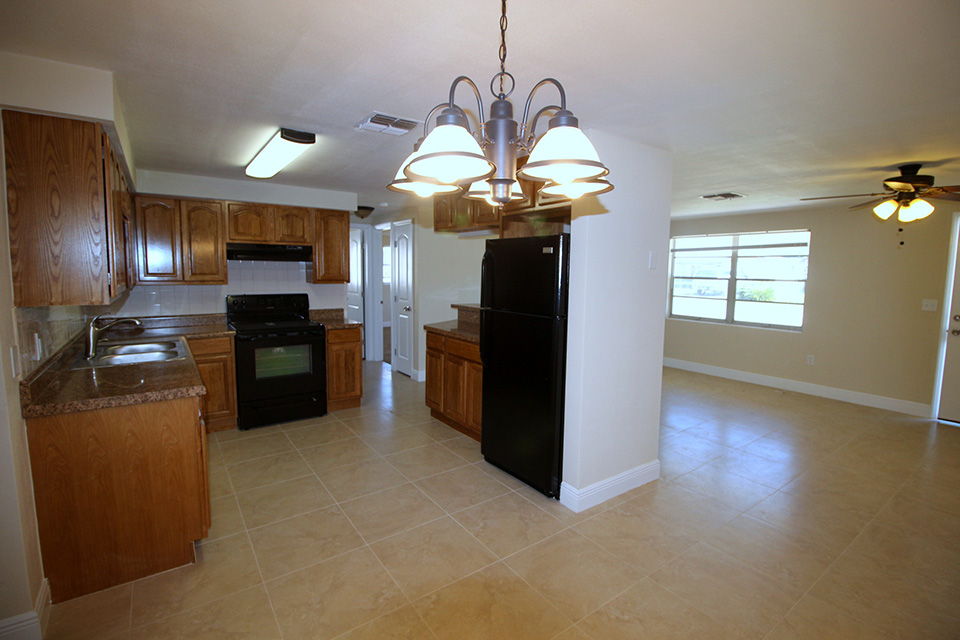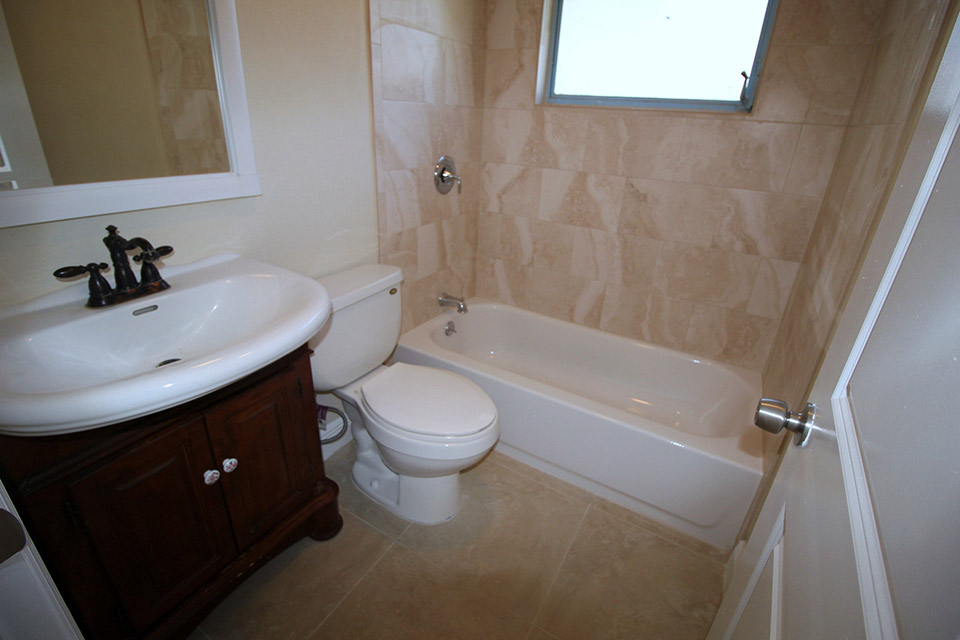 CSALáDI HáZ in
NEW PORT RICHEY
Property ID FL-NPR-5011SD
Ingatlan leírása
On its own lot complete with fenced back yard, this one-story house is just south of New Port Richey with the center of town less than five minutes' away by car. This generously-sized property couldn't be more convenient for local amenities with both an elementary school and high school on the doorstep, making it an ideal option for a family home. The property has recently been completely refurbished and offers exceptional quality throughout. It has three large bedrooms, all carpeted with ceiling fans and closets, and two bathrooms, both 3-piece. The master bedroom has French windows leading directly to the back yard. The spacious living area is open concept and incorporates the kitchen that is fully-equipped with cherry cabinets, sleek black appliances, granite countertops and a breakfast bar. The house has a spacious garage plus a drive providing ample private parking.
Lakópark leírása
The city of New Port Richey enjoys an ideal location within northwest Florida: Tampa International Airport with a wide range of flights (domestic and international) is less than 45 minutes' drive away; the stunning sandy Gulf beaches such as those at Clearwater are just over half an hour away; and the world famous theme parks at Orlando are an easy drive taking less than two hours.
As well as a desirable location, New Port Richey's other hallmark is its high standard of living, attracting homebuyers and tenants in search of a quality lifestyle. The city's Parks and Recreation Department has been recognised as the best in Florida for the last two years and New Port Richey is a designated 'Playful City USA' community, a national accolade awarded to cities providing healthy activities for children. New Port Richey has held the award for four years running.
In terms of amenities and facilities, this New Port Richey community is extremely well catered for – a good choice of grocery stores, restaurants, banks and gas stations can be found locally. The public transportation network is efficient and includes bus and rail routes. The beaches at Tarpon Springs, famous for their reefs, dolphins and sunsets, and lovely county parks are within easy reach. For families, elementary, middle and high schools lie within a 3.5 mile radius.
Ingatlan tulajdonságai
| | |
| --- | --- |
| légkondícionáló | plafon ventilátor |
| sütő | Den |
| Mosogatógép | Hulladék daráló |
| Garázs | Vendég mellékhelyiség |
| Fűtés | Hűtő |
| Sötétítő | Reggeliző bárpult |
| Zuhany a hálóban | Kábel TV csatlakozó |
Családi ház
Város:

New Port Richey

Hálószobák:

3

Fürdőszobák:

2

Ingatlan típusa:

Családi ház

Terület:

1264sqft / 117m2
BRIC Értékesítési Ár
$105,950
Éves Nettó Hozam : 9.15 %

2 év bruttó bérleti garancia
1 év garancia konyhai eszközökre
2 év menedzsment díj fedezve
Hivatkozási szám: FL-NPR-5011SD